2008/2010 - Climate
---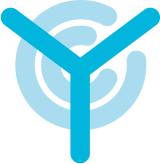 A Young Torches for Science project.
The Youth Citizens Conferences on Climate (former Youth Climate Conferences) is the first world event dedicated to visualise the views and concerns of youth on climate change. We are an alliance of young professionals, dedicated to create opportunities for the global youth to have an substantial impact on their own future.
The activity was coordinated by MILSET and the Danish Youth Association of Science (UNF).
In the end of 2009, world leaders discussed a new treaty to protect our climate at the UN Conference on Climate Change in Copenhagen (COP15).
As the youngsters of this world, and the future of this planet, it is up to you to make sure that your opinions and concerns are taken care of - And we provide you with various opportunities to do so!
From August 2008 to August 2010 various climate related activities for youngsters took place. The activities included a worldwide series of youth conferences and workshops, an online campaign, and various happenings and events organised by our global partners and regrouped 17.000 participants.
OBJECTIVES
Be engaged in the climate debate that concerns our future
Take part in the debate and discover our own personal responsibilities
Discuss climate related concerns and express them in unison through various activities
Prepare a statement to be presented in connection with the official UN Climate Conference in Copenhagen, scheduled for December 2009 as well as the following ones
RESOURCES
More information on: http://www.ycc2009.org
---

Erongo Youth Climate Conference
Dates: 31/08/2011 - 03/09/2011
Organiser: EYE - Namibia
Place: Gobabeb Research Station, Namibia
Number of participants: 150
Level: International
Age limits: 16-21
Fee: 120€
Contact address: jonathan.wilsnach@milset.org


World Youth Climate Conference 2010 (WYCC 2010)
Dates: 13/06/2010 - 16/06/2010
Organisers: MILSET, La Red, COCYTEN
Place: Nuevo Vallarta, Mexico
Level: International
Contact address: info@wycc2010.milset.org
Website: http://wycc2010.milset.org

YCC Youth Delegation at COP15
Dates: 12/12/2009 - 19/12/2009
Organisers: MILSET, UNF
Place: Copenhagen, Denmark
Level: International

YCC Belgium
Date: 12/09/2009
Organisers: MILSET Europe, JSB, JCW
Place: Antwerpen, Belgium
Level: National
Website: http://www.youthclimate.be

YCC ESI 2009 workshop
Dates: 23/07/2009 - 29/07/2009
Organisers: MILSET, AJST
Place: Tunis, Tunisia
Level: International

YCC IRS Workshop
Date: 29/06/2009
Organisers: MILSET Europe, OODI, MGGD(U)T
Place: Zvenigorod, Russia
Level: International

YCC Italy
Date: 20/04/2009
Organiser: FAST
Place: Milan, Italy
Level: National

YCC Malta
Dates: 05/03/2009 - 06/03/2009
Organiser: NSTF
Place: Valletta, Malta
Level: National

YCC Mexico
Dates: 19/02/2009 - 21/02/2009
Organiser: La Red
Place: Nuevo Vallarta, Mexico
Level: National


YCC ASIA (YCCA)
Dates: 16/02/2009 - 20/02/2009
Organiser: MILSET Asia
Place: Kuwait
Level: International
Contact address: info@asia.milset.org
Website: http://www.milsetasia.org/en/bignews.php?lang=en&id=93

1 - 2