Donations
---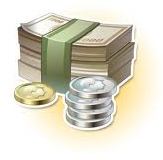 MILSET is dedicated to promoting science and technology education for all. If you enjoy taking part in our activities and believe in our mission, please consider making a donation.
Make a donation by international bank transfer
IBAN: FR76 3005 6009 4909 4901 5653 322
SWIFT/BIC: CCFRFRPP

Bank
HSBC

HSBC FR Paris Business
103, Avenue des Champs-Elysées
France

Account owner
MILSET

C/O UPAEP
C.P.72410
9 Pte. 1509
Puebla, Mexico
If the transfer process has a comment field, give the name you want to see listed on our Donations page and perhaps mail us a gentle reminder to notice it. Please note that these transfers are strictly donations.
Make a donation with a personal check
Please print out and complete the donation form (.doc - .pdf) and mail that with a check payable to MILSET to:
MILSET
C/O UPAEP
C.P.72410
9 Pte. 1509
Puebla, Mexico