About us
---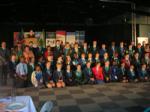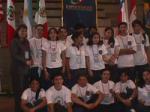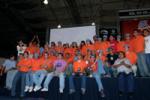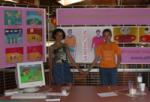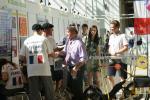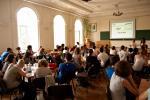 The International Movement for Leisure Activities in Science and Technology (MILSET - Mouvement International pour le Loisir Scientifique et Technique) is a non-governmental, non-profit and politically independent youth organisation, which aims at developing scientific culture among young people through the organisation of science-and-technology programmes, including science fairs, science camps, congresses and others activities of high quality.

MILSET was created during ESI 87, the first International Science Fair held in Québec in 1987. Then, due to its constant growth, various Regional Offices were progressively established:
MILSET vision
Inspiring youth through science and technology initiatives.
MILSET mission and objectives
MILSET supports its member organisations to engage youth in science, technology, engineering, mathematics and the arts (STEAM) through motivation, cooperation, collaboration, and networking. We do this by:
Helping member organisations create a local or national environment to motivate youth to be involved in STEAM;

Connecting, supporting, and representing member organisations around the world;

Stimulating and supporting international youth networking and cooperation through STEAM; and

Providing member organisations with global opportunities to engage youth in STEAM.
As a member of the world civil society, MILSET is also a stakeholder in the current revolution of the Technologies of Information and Communication, and advocates the free sharing of knowledge and the building of true knowledge sharing societies, a stand exemplified in its participation to the parallel events to the World Summit on Information Societies through the World Youth Congress on Information and Knowledge Society.
Thanks to MILSET, tens of thousands of young people have already met to exchange and make the most of their creations, discuss with researchers, youth leaders and industrialists. They have developed projects together, discovered foreign languages and cultures, and have been trained to acquire new technologies.
Joining MILSET is adhering to its charter, that of a movement which is concerned about today's world, participates in the local development of scientific and technical education in leisure time, promotes international cooperation, sustainable development, citizenship and peace, by practicing sciences and technology in a spirit of respect, understanding and solidarity within different geographic and spiritual communities.