2012/2013 - Water
---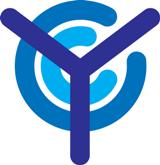 A Young Torches for Science project.
The Young Citizens Conferences on Water are dedicated to express the views and concerns of youth regarding their concerns on water usage, accessibility and others by gathering their voices from every part of the globe encouraging them to enter actively the debate.
We are confident that the open-mindedness of young people combined with a scientific approach will yield important contributions. Our primary goals will be reached through a series of activities following a 3 step methodology: "Observations, Causes and Actions".
The topic has been chosen following the decision of UN to defined 2013 as the International Year of Water Cooperation and stressing on the key role of this primary resource in everyone life.
Interested? Organise a workshop and join the voice of the youth!
OBJECTIVES
Set a space where us youth can express our concern on water;
Be engaged in the debate that concerns our future;
Discover our own personal responsibilities;
Express our concerns on water through various activities;
Present the final result through a statement which can be forwarded to head of states.
RESOURCES
---